Samsung 65 Inch 65AU7000 UHD 4K Flat Smart TV
Open up your smart 4K experience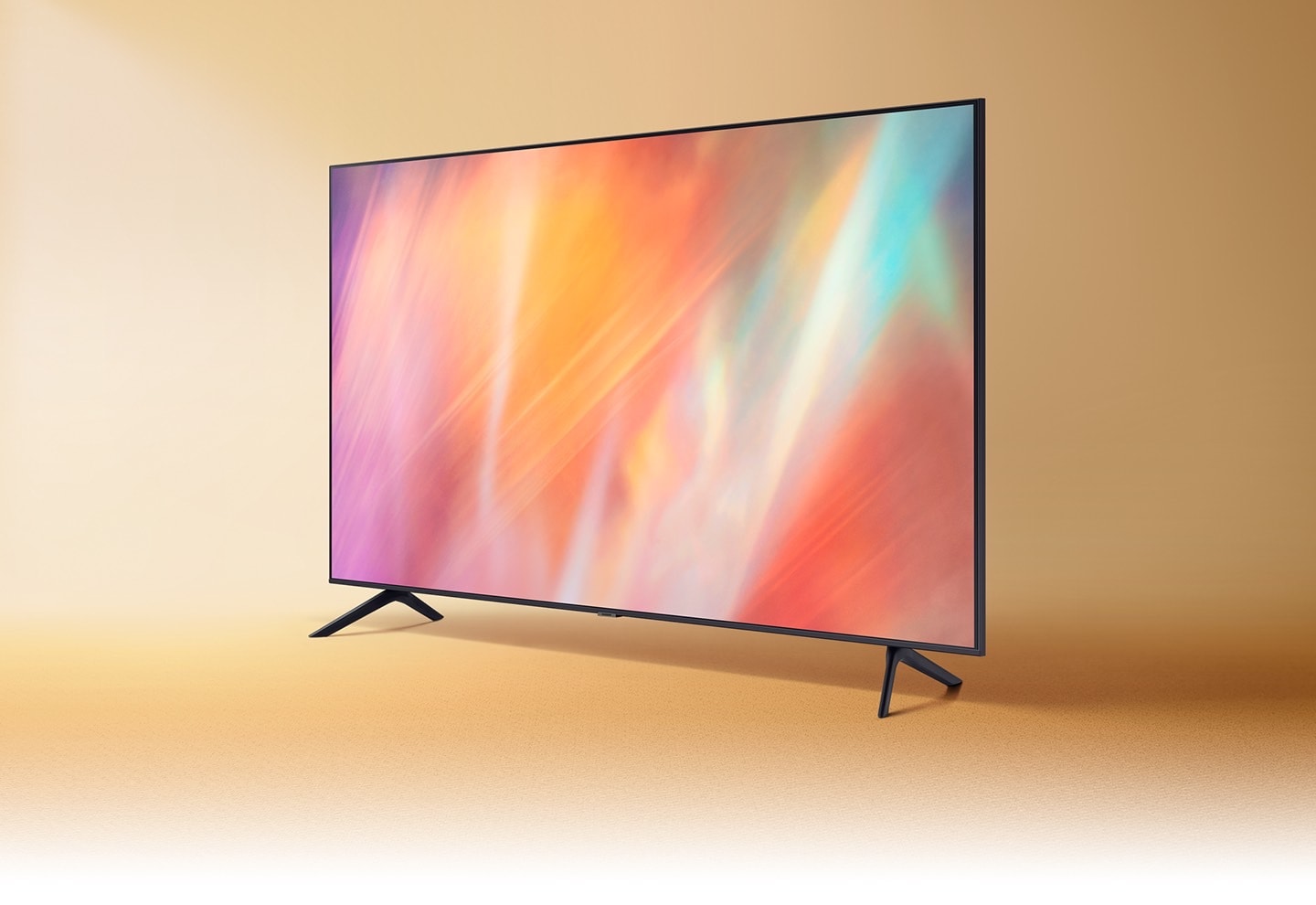 AU7000 displays intricately blended color graphics which demonstrate vivid crystal color.Fine tuned colour for a vibrant, lifelike picturePurColourPurColour makes watching films feel almost like you're there. It enables the TV to express a huge range of colours for optimal picture performance, and an immersive viewing experience.
The painting on the right compared to the conventional on the left shows a wider range of colour production due to PurColour technology.Feel lifelike shade of colour as intended in powerful 4K Crystal Processor 4K
Powerful 4K upscaling ensures you get up to 4K resolution for the content you love. You'll also experience more lifelike colour expressions due to its sophisticated colour mapping technology.
The crystal processor chip is shown. The Samsung logo as well as the Crystal Processor 4K logo can be seen on top.Smooth motion for a clear picture
Motion Xcelerator
Experience clear picture and performance because it automatically estimates and compensates frames for the source of contents.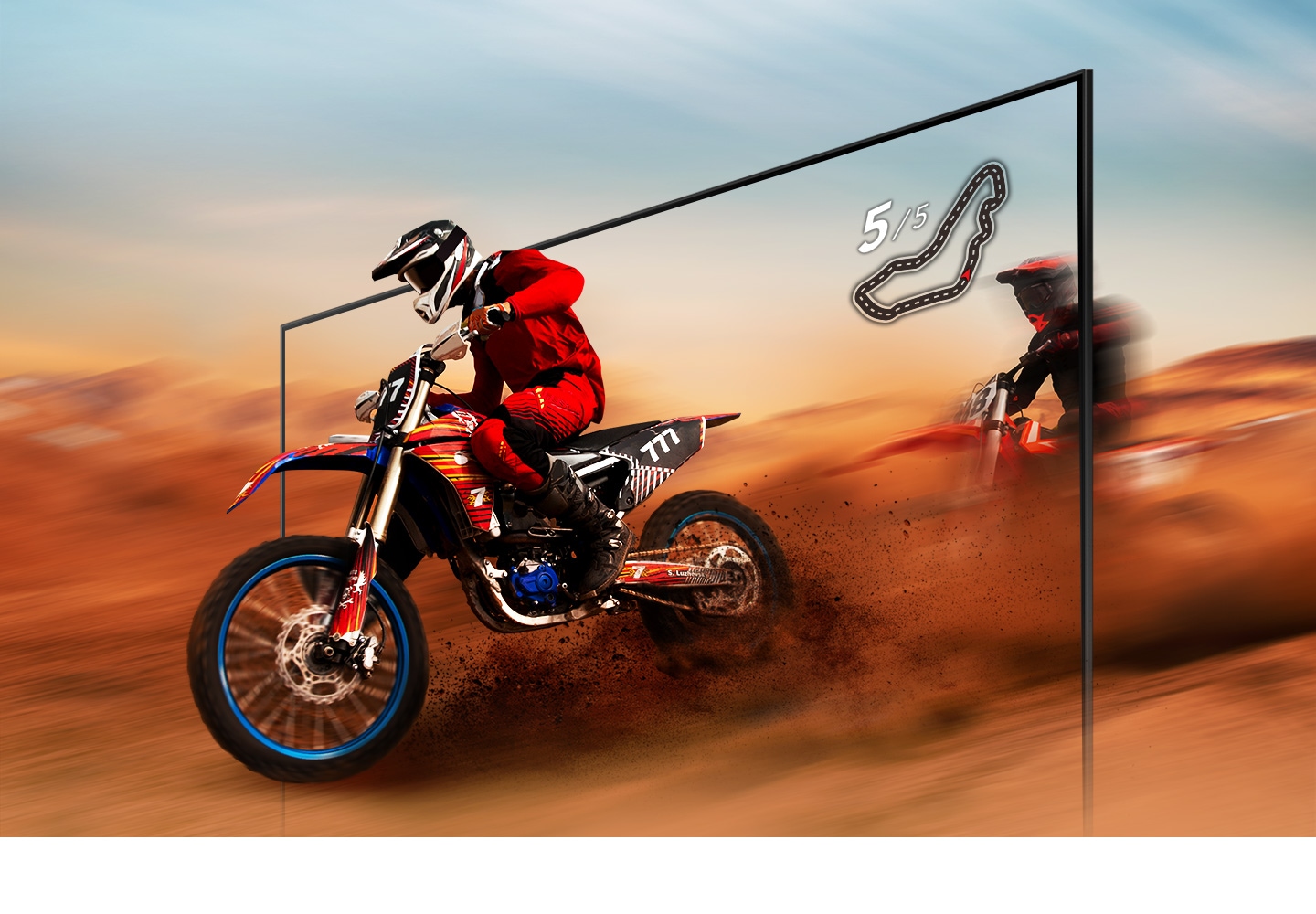 A dirt bike racer looks clear and visible inside the UHD TV screen because of UHD TV motion xcelerator technology.Feel the reality of 4K UHD Resolution4K Resolution4K UHD TV goes beyond regular FHD with 4x more pixels, offering your eyes the sharp and crisp images they deserve. Now you can see even the small details in the scene.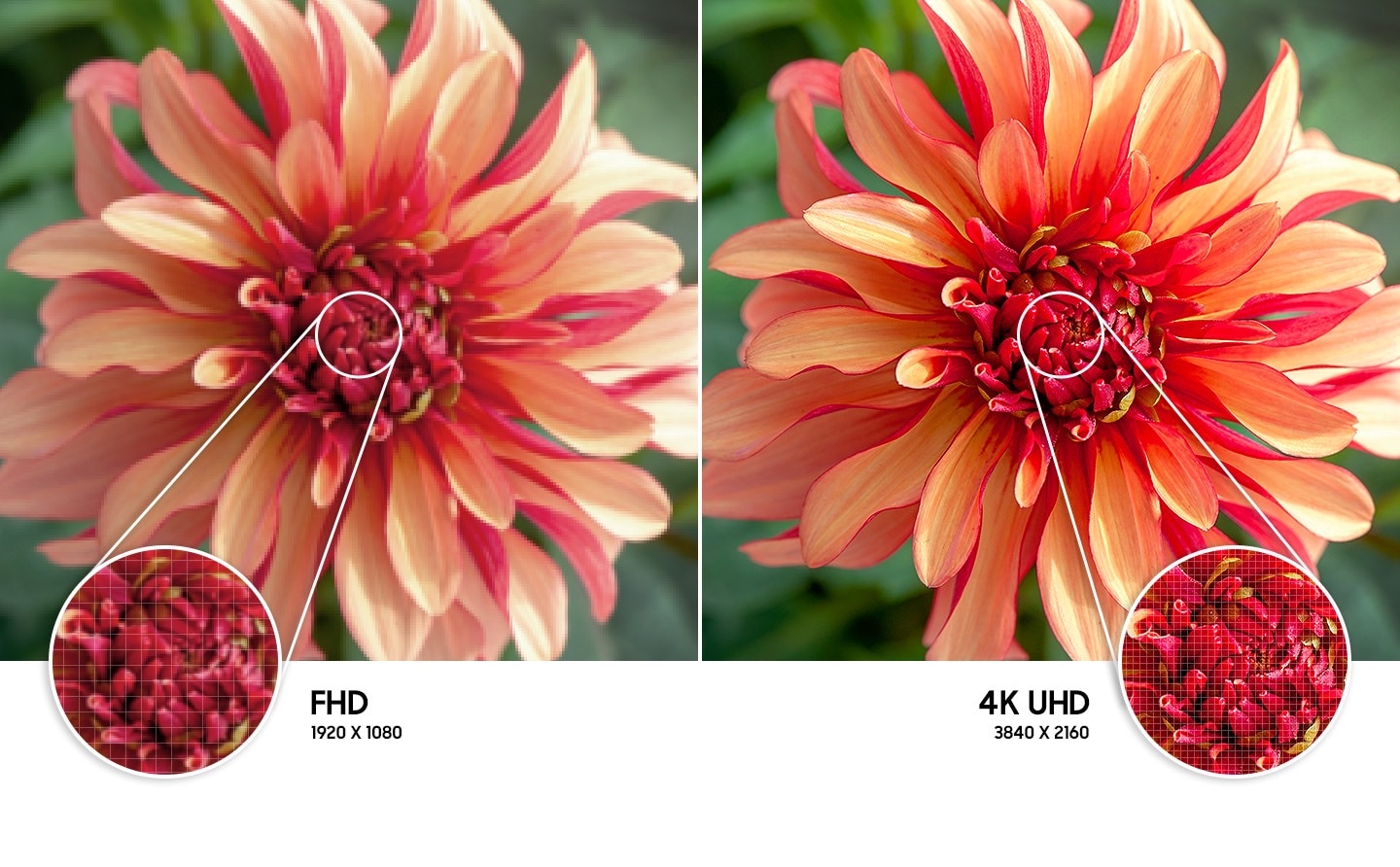 The flower image on the right compared to the left shows higher quality picture resolution created by 4K UHD technology.See dark and light in every sceneHDRHigh Dynamic Range increases the range of light levels on your TV so you can enjoy an enormous spectrum of colours and all the visual details, in even the darkest scenes.
* Viewing experience may vary according to types of content and format.
See dark and light in every sceneTV and soundbar orchestrated in perfect harmonyQ-SymphonySurround yourself with sound from TV and soundbar orchestrated in harmony. Q Symphony uniquely allows TV and soundbar speakers to operate simultaneously for better surround effect without muting TV speakers.
Simulated sound wave graphics from TV and soundbar demonstrate Q Symphony technology as they play sound together.More screen, less bezel3-Bezeless DesignA sleek and elegant design that draws you to the purest picture. Crafted with an effortless minimalistic style from every angle and a boundless design that sets new standards.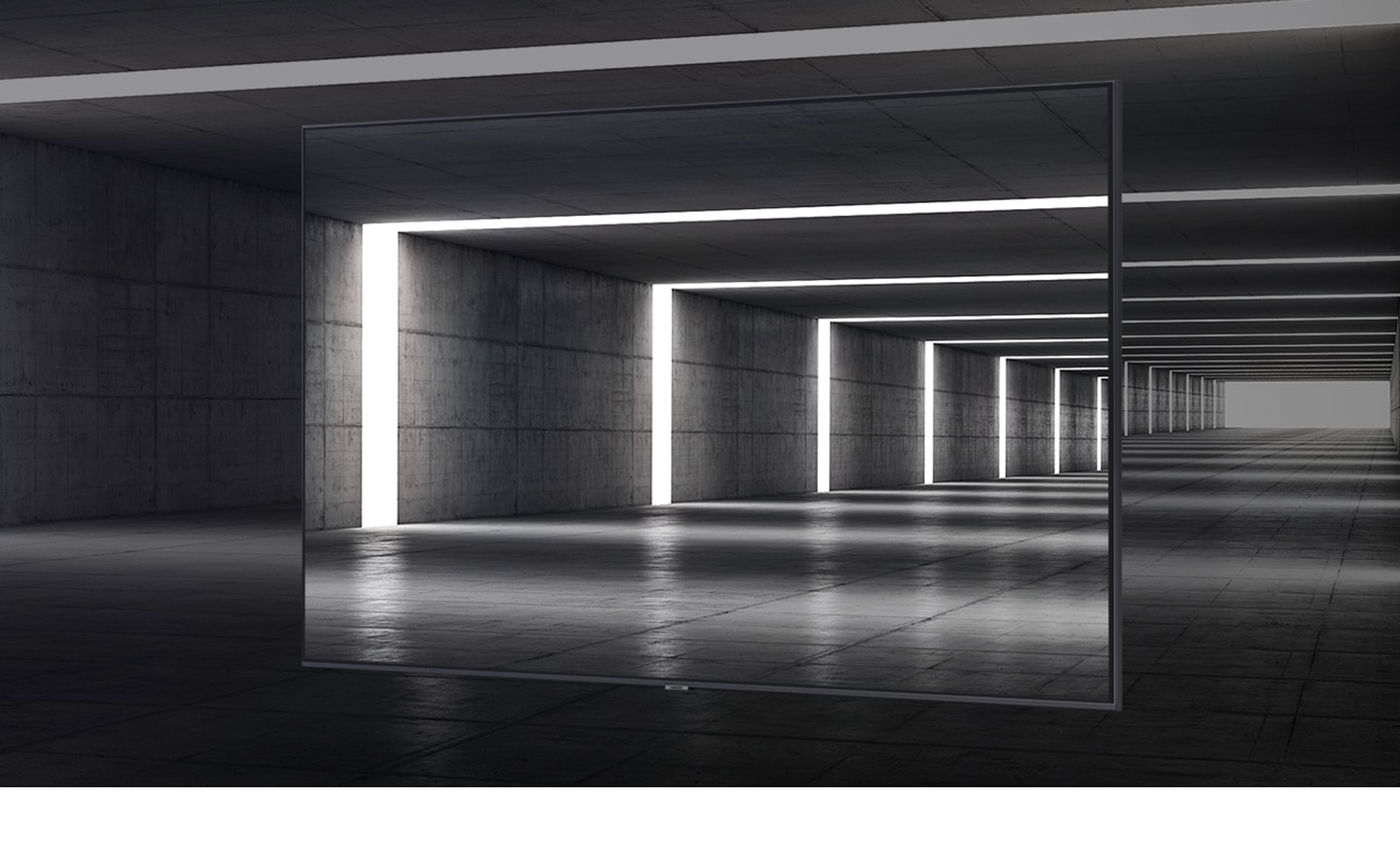 3-Bezeless Design of AU7000 can be seen on top of artistic angle of tunnel interior.Eliminate clutter
Clean Cable SolutionKeep your cables tidy and conceal them, reducing clutter and keeping a seamless look for your TV.

A close-up view of AU7000 on stand shows less viewing distraction from cables due to its Clean Cable SolutionWork and learn from homePC on TVEnjoy every possibility of what you can do. Easily access your PC, Laptop, and mobile seamlessly on your TV.
* Remote connection to PC is only supported for Windows 10 Professional or later and Mac OS 10.5 or later. * Connecting smartphone with Samsung Dex requires a compatible mobile device. * Availability of services is subject to change without prior notice. * Internet connection on TV and PC is required. In a living room home office, A TV screen shows PC on TV feature which allows home TV to connect to office PC.Simply tap to connectTap ViewMirroring movies or music from your mobile to TV is as simple as a tap.When you tap your TV with your mobile, the TV senses the tap and mirrors automatically. So it's quick and easy to switch to the TV and continue enjoying your favorite content.
Sold by Omaar Marketplace
Stock:

100

Model:

Samsung